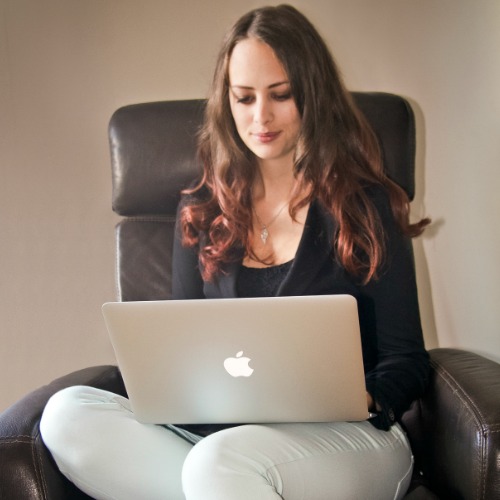 Hi there! I'm so happy you have found yourself here! I specialize in simple, clean, and feminine designs for both blogs (such as WordPress and Blogger), as well as websites based off Dreamweaver.
In the beginning, I was self-taught. I started by designing my own blog Creative Pink Butterfly, which I started in 2013. After I started helping others with designing their blogs, I knew this was something I just had to learn more about, and fast. I decided to take it a step further than just searching the internet, and in the fall of 2014 I took a web design course at IGM, a private school in Oslo, Norway that specializes in web design. I learned so much more than I expected. Not only what to do, but also why. I learned HTML, CSS, designing websites, responsive websites, and more in the short time I was there. I am really happy that I chose this course, and I feel that my design thinking has evolved as well.
10 Facts about me:
I have a Bichon Havanese called Cosmo, she is almost 6 years old!
I love my Bullet Journal!
I grew up overseas, lived in 5 countries and visited a lot more.
I live in a small town in Norway, my homeland, a 45 min drive from my hometown.
My favourite house plant is a Peace Lily.
I love organizing and decorating.
I am 26 years old.
I am super shy and introverted – which is why I love working on the internet!
I currently do not have a regular job. At the moment I split my time working on clients here, my blog Creative Pink Butterfly and I just started sharing creative video tutorials on SkillShare.
I do not have a bachelors degree.
Things I Love